CHINA FINANCE FORUM | Livestream | 11-12 May 2021 | 09:00-11:00 CEST – 15:00-17:00 CST
11th May 2021

-

12th May 2021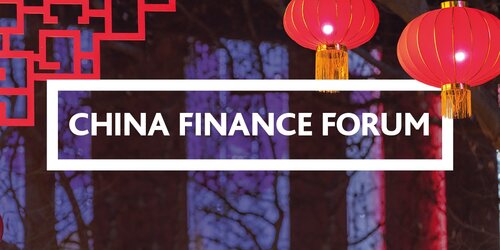 Luxembourg for Finance is pleased to invite you to join its
CHINA FINANCE FORUM
11-12 May 2021
09:00-11:00 CEST | 15:00-17:00 CST
We stand at a crossroads. There is an ongoing readjustment of the relationship between China, the EU and the US. These frictions have reverberated around the world, bringing with them the risk of 'decoupling'. And yet, the global pandemic has highlighted, more than ever, that we are living in an interconnected, planet-wide ecosystem, where the actions of one party have ramifications for everyone. Looking forward, the shared challenge of climate change and a global recovery will require cooperation, capital and coordination on a planet-wide scale heretofore unseen.
This year's China Finance Forum will explore this complex environment in which global investors find themselves operating today, as well as delving into depth on specialist financial topics in terms of market access, investment trends and ESG developments in China.
For more information and detailed speaker biographies, please visit the dedicated link via the event page.
If you are unable to follow the livestream, or miss part of it, a REPLAY session will be made available after the event.